Community Engagement Through Collective Learning
Do Better as a Social Professional.
Welcome to The Do Better Collective — a community of like-minded, forward-thinking behavior analysts and professionals, all dedicated and passionate about improving, progressing and, of course, DOING BETTER in the field of ABA Therapy.
Do Better Pro-Certification
Comprehensive training for a better you, a better them.
Coming Soon...Pre-Order Now and Save!
Trail Blazer Members Only – We're thrilled to offer a member exclusive discounted pre-order for  the Summer 2023 release of our Do Better Pro-Certification. Elevate your skills, renew your passion for learning, and gain invaluable hands-on experience – all at a special discounted rate. With collective support and mentorship, you'll be well-equipped to make real, measurable impacts in the field of behavior analysis.
The Hidden Link: A Behavior Analyst's Guide to Emotional Regulation
PRESENTER(S): Megan DeLeon (Miller), PhD, BCBA-D, IBA
March 6th, 2023 at 9:30am - 3:30pm EST
Zoom Webinar (recording will be available w/purchase) – 6 Learning BACB® – What's the secret to unlocking the full potential of your clients? Attend Dr. DeLeon's workshop on Emotional Regulation and discover the game-changing skill set that's been hiding in plain sight. Dr. DeLeon brings her deep expertise and keen insights to this workshop, providing an overview of the science behind emotional regulation and how to effectively teach these critical skills to clients. Drawing on a wealth of research and practical experience, Dr. DeLeon will guide you through the key skill areas that are essential for promoting long-term behavioral change. Don't miss this opportunity to gain a crucial edge in your practice and help your clients achieve their full potential!
April 14th, 2023 to April 17th, 2023
The curriculum's culmination at an un-conference of sorts…a retreat where we do things differently…where you can focus on doing better for yourself so you can do better for your clients.
At an upscale summer camp in the Pocono Mountains of Pennsylvania, exclusively ours for 4 days, we'll gather curious and compassionate behavior analysts for a wildly FUN combination of industry innovation and expert-led education on developing as holistic humans.
Online Fireside Chats Start Feb 14th – 2 CEs/Chat (included w/camp):
Trauma-Informed Ethics: How our code of ethics aligns trauma-informed care practices (Ethics CEs)
What you doing?, Where you at?, you got plans? Lets talk about that! (Supervision CEs)
Blazing a Trail: Improving Behavior Analytic Assessment by using a strengths based and person centered focused
Integrating Co-regulation into Practitioner Responses
Fostering Agility: A Fireside Discussion on Innovative Approaches to Behavior Analyst Training (Supervision CEs)
Fired Up for Solutions: A Business Problem-Solving Webinar with Experts in Behavior Analytic Business Operations
*For every dollar you spend on courses you get 1 point. 100 points = $10. You can use your points on any course on our site.
8 Hour Required Supervision 2.0
This course meets the requirements for the 8 hour supervision training 2.0 required by the Behavior Analyst Certification Board. This training program is based on the BACB® Supervisor Training Curriculum Outline (2.0) but is offered independent of the BACB®.
view details…
Let other professionals know!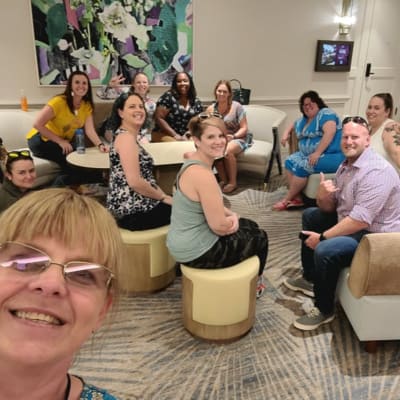 S3: E1 In this episode, Joe and Megan took advantage of the annual FABA conference to talk to Do Better Podcast listeners about what Do …